COVID-19/Coronavirus Updates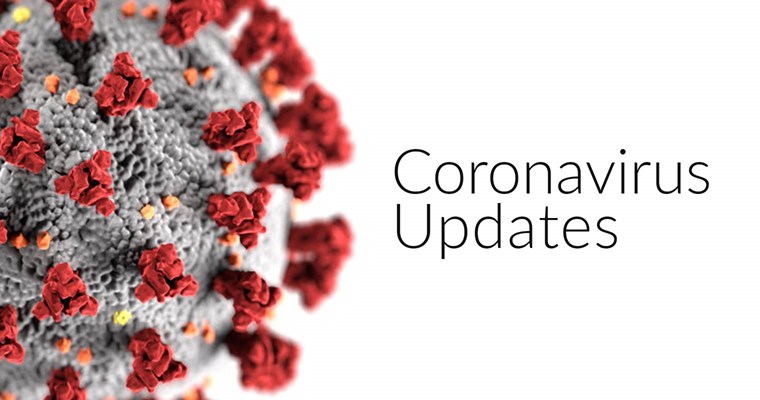 COVID-19/Coronavirus Updates
April 20, 2021
Information Updates
Download the Virginia Department of Corrections COVID-19 Early Release Plans:
Download the Virginia Department of Corrections Reentry Resource Packet (PDF).
Download the CARES Act information notice – CARES Act Relief for Incarcerated People (PDF).
Updates can be found on this page or by calling our information line, 804-887-8484. 
If you have questions or concerns, please contact us via email at COVID19Inquiries@vadoc.virginia.gov.
Visitation and volunteer activities remain cancelled until further notice.
Total Vaccinations
Updated every Friday at 5:00 pm
Total inmate vaccinations to date 16,988
Total staff vaccinations to date 6,448
Total Case Numbers
Updated daily at 5:00 pm
Cases by Location
Updated daily at 5:00 pm
Location
Inmates on-site

active cases

Inmates in hospitals

active cases

Death of COVID-19 positive inmates
Total positive inmates

onsite + hospital + deaths + releases + recovered + transfers in - transfers out

Staff active cases including
employees & contractors
Appalachian Men's CCAP
0
0
0
50
0
Augusta Correctional Center
0
0
5
585
0
Baskerville Correctional Center
0
0
0
249
2
Bland Correctional Center
0
0
0
191
1
Brunswick CCAP
0
0
0
0
0
Buckingham Correctional Center
0
0
4
648
2
Caroline Correctional Unit
0
0
0
6
0
Central Virginia Correctional Unit #13
0
0
0
58
0
Chesterfield Women's CCAP
0
0
0
0
0
Coffeewood Correctional Center
0
0
1
674
1
Cold Springs CCAP
0
0
0
31
0
Cold Springs Correctional Unit #10
0
0
0
64
0
Deerfield Correctional Center

(includes Deerfield Work Centers)

0
0
19
837
2
Dillwyn Correctional Center
0
0
2
567
0
Fluvanna Correctional Center for Women
0
0
0
654
1
Green Rock Correctional Center
0
0
0
233
0
Greensville Correctional Center

(includes Greensville Work Center)

0
0
2
723
4
Halifax Correctional Unit
0
0
0
130
0
Harrisonburg Men's CCAP
0
0
0
26
0
Haynesville Correctional Center
0
0
1
480
2
Haynesville Correctional Unit #17
0
0
0
1
0
Indian Creek Correctional Center
0
0
0
104
0
Keen Mountain Correctional Center
0
0
1
15
2
Lawrenceville Correctional Center
0
0
1
101
0
Lunenburg Correctional Center
0
0
1
119
0
Marion Correctional Treatment Center
0
0
2
89
0
Nottoway Correctional Center

(includes Nottoway Work Center)

0
0
2
539
2
Patrick Henry Correctional Unit
0
0
0
60
0
Pocahontas State Correctional Center
0
0
3
245
1
Red Onion State Prison
0
0
0
61
0
River North Correctional Center
80
0
0
82
5
Rustburg Correctional Unit
0
0
0
29
0
St. Brides Correctional Center
0
0
0
459
0
Stafford Men's CCAP
0
0
0
8
0
State Farm Correctional Complex
0
0
10
493
2
Sussex I State Prison
0
0
0
179
1
Sussex II State Prison
2
0
1
190
4
Virginia Correctional Center for Women

(includes State Farm Work Center)

0
0
1
74
1
Wallens Ridge State Prison
0
0
0
20
0
Wise Correctional Unit
0
0
0
24
0
Probation & Parole — Eastern Region
n/a
n/a
n/a
n/a
0
Probation & Parole — Central Region
n/a
n/a
n/a
n/a
0
Probation & Parole — Western Region
n/a
n/a
n/a
n/a
0
Administration & Operations
n/a
n/a
n/a
n/a
1
Early Release
Updated daily at 5:00 pm
As of April 19, 2021, pursuant to the legislative authority granted to the Director of Corrections through Governor Northam's executive amendments to House Bill 29 and House Bill 30, the following numbers of inmates have been released.
Virginia DOC Facilities 1,216
Institutional Hospitals 2
State Responsible in Local Jails 651
Vaccinations
In Virginia, the COVID-19 vaccine is being provided to specific groups over a series of planned phases promulgated by the Virginia Department of Health (VDH). Virginia's guidance was adapted from Centers for Disease Control and Prevention recommendations. Phase 1a included healthcare workers and residents in long-term care facilities. VADOC's medical staff was included in Phase 1a. Virginia entered Phase 1b on January 11, 2021. Phase 1b includes Frontline Essential Workers and several high-risk groups. Corrections employees and people living in correctional facilities are covered in Phase 1b, Vaccines are currently being administered.
Testing and Screening
The Virginia DOC is utilizing its COVID-19 Medical Guideline along with an Inmate Screening Questionnaire and Medical Evaluation Tool to evaluate and monitor inmates' health.
COVID-19 testing strategies for each facility are formulated in collaboration with state and local health officials as well as VADOC Health Services Administration and Regional Medical staff and are tailored to the needs of the individual facility based on the practicality and feasibility of implementing a given strategy. All inmates with signs or symptoms consistent with COVID-19 are referred to a Healthcare provider to be evaluated for testing. All close contacts of persons with COVID-19 are identified and tested. A decision to perform broader testing is made in collaboration with Health Services administrative staff, regional medical staff and VDH.
In addition to testing symptomatic inmates, the VADOC is conducting point prevalence testing. Point prevalence surveys involve testing asymptomatic inmates and staff members. This enables the VADOC to monitor and treat positive cases sooner, rather than after symptoms develop.
Consistent with CMS Guidance for Long Term Care Facilities, regular COVID-19 testing is conducted on all staff working in VADOC's infirmaries and assisted living units.
All inmates being released from VADOC facilities as they finish their sentences are screened for COVID-19 on the day of their release.
All employees must assess their risk on a daily basis prior to reporting to work.
All persons entering any VADOC correctional property will be screened and have their temperature taken using infrared/temporal artery thermometers (forehead thermometers).
COVID-19 Research Resources
Visitation and Telephone Communication
Visitation at correctional facilities is suspended until further notice. Off-site video visitation, facilitated through Assisting Families of Inmates (AFOI), remains available.
Inmates have access to telephones and secure messaging.
All attorney/authorized attorney representative meetings with inmates will be conducted over the phone until further notice to limit the number of persons coming in and out of facilities each day during this pandemic.
These calls will take place through the Inmate Telephone System. If an inmate's attorney or authorized attorney representative wishes to have a legal visit with an inmate, that attorney/authorized attorney representative must contact the facility regarding the requested date and time of the meeting.
Sanitation and Personal Protective Equipment
The VADOC's extensive Medical Epidemic/Pandemic Sanitation Plan is in place to make certain that all Department facilities ensure accurate sanitation during this pandemic while utilizing appropriate chemicals and approved personal protective equipment.
There is plenty of soap and water at the facilities, and that remains the best way to keep hands clean.
Virginia Correctional Enterprises (VCE) continues to manufacture cleaning supplies approved by the EPA for use in combating the coronavirus, so there is no shortage of either in the facilities.
Virginia Correctional Enterprises (VCE) continues to manufacture sneeze/cough guard masks for the VADOC and other local and state government entities. All DOC staff and inmates are issued VCE masks and replacement masks are readily available.
Staff members are required to wear their VCE masks unless wearing another form of Personal Protection Equipment (PPE) mask. The sneeze/cough guard mask is providing an added level of protection but should not be worn in place of PPE in situations where PPE is required.
All inmates are required to wear their VCE masks at all times unless instructed to remove it by a staff member. The sneeze/cough guard mask should not be worn in place of PPE in situations where PPE is required.
Based on CDC advice for healthcare institutions, the VADOC uses PPE in a risk stratification including red, yellow and green zones. Red zones are known COVID-19 areas, yellow zones are quarantined areas or busy areas with undifferentiated patients, and green zones are low traffic areas and places with no known COVID-19 cases, no symptomatic inmates and no inmate mixing.
As of November 9, 2020 the VADOC Emergency Operation Center PPE staff and regional managers had distributed more than 1 million units of PPE to VADOC facilities and offices.
Facility Staffing
The VADOC continues to plan for every possible contingency. When necessary, staff members are moved between facilities, following COVID precautions, to fill necessary posts.
Staff members testing positive for COVID-19 are to self-quarantine at home for 14 days and may return to work upon meeting criteria for ending home isolation.
The VADOC is working with a temp agency to hire additional nurses for coverage during this pandemic.
Inmate Transportation, Intake, and Management
The department is accepting limited jail intakes into Nottoway Correctional Center for classification. Jail intakes are tested for COVID-19 upon arrival and quarantined for 14 days. After the 14 day period, the inmate may be directed from classification to the appropriate facility to allow space for new intakes.
The VADOC is restricting the transfer of inmates between DOC facilities unless it is absolutely necessary. Appropriate screenings, testing and quarantines are conducted to prevent the spread of COVID-19 from facility to facility.
VADOC facilities continue to operate on modified lockdown in order to minimize contact between groups of inmates from different buildings.
Inmates in dormitory housing have been instructed to sleep head to toe, thereby increasing the breathable space between inmates. Additionally, it has been recommended to inmates that they maintain a six foot distance whenever possible and not sit on anyone else's bed.
The VADOC plan allows more inmates medications to temporarily be kept by the inmates rather than received through the usual pill line in an effort to promote social distancing by cutting down on pill lines. To qualify, each inmate patient must be interviewed, meet eligibility criteria, and complete a self-med contract. Medications considered include over-the-counter, non-prescription medications, many prescription medications to include selected mental health medications, and other medications based on facility need.
Inmates releasing from VADOC facilities are now being given a 90-day supply of medicine. Previously, inmates were released with a 30-day supply. In response to the COVID-19 pandemic, we are anticipating that our returning citizens will be experiencing the need for more time to establish care in the community and should socially distance themselves upon release. This includes avoiding medical care for nonessential visits.
All Probation and Parole districts have adjusted their intake process so that all or a portion of the intake process is set up and completed electronically. If electronic intake is not possible, officers are limited to completing one intake at a time in a manner that meets current sanitation and social distancing guidelines, utilizing Personal Protective Equipment.
Press Releases