COVID-19/Coronavirus Updates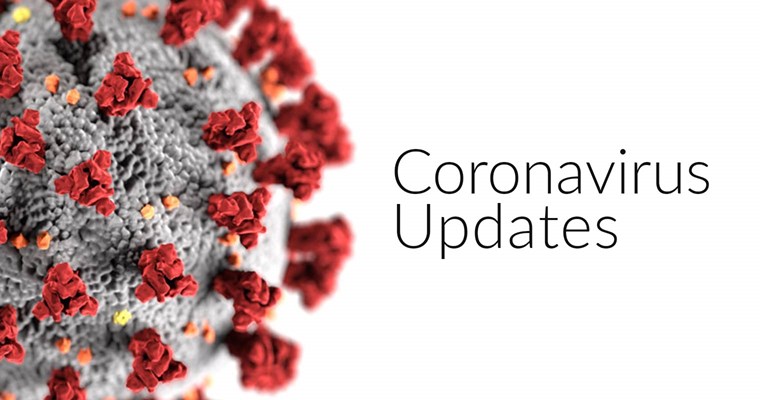 COVID-19/Coronavirus Updates
January 25, 2022
Information Updates
Updates can be found on this page or by calling our information line, 804-887-8484. 
If you have questions or concerns, please contact us via email at COVID19Inquiries@vadoc.virginia.gov.
Visitation Schedule Updates
Due to an increase in the number of inmate and staff COVID-19 cases, in-person visitation at all facilities has been temporarily suspended through February 13, 2022. We will continue to monitor this situation and re-open visitation as soon as it is safe to do so. Video visitation will continue as normal at each facility unless otherwise specified below.
Visitation
In-person visitation is dependent upon favorable pandemic conditions at the facility. The visitation schedule is subject to change based on evolving pandemic conditions.
Visitors age 12 and over will be required to take a self-administered (or guardian-administered) COVID-19 rapid antigen test and must receive a negative test result in order to visit an inmate or Community Corrections Alternative Program (CCAP) probationer in person. Because correctional facilities are congregate settings, masks are required. Inmates and CCAP probationers who are fully vaccinated against COVID-19 will be eligible to meet with members of the public in person. Video visits will continue to be available to unvaccinated inmates.
At 12:01 a.m. on September 1, 2021, visitors will be able to begin the registration process in the Visitation Scheduler. Once approved in the scheduling system, visitors will be able to schedule visits up to 14 days in advance.
If visitors have an approved visitation application on file and are on an inmate's visitor list, they can register to visit using the Visitation Scheduler. Visitors must complete a visitor application and be approved to visit an inmate prior to scheduling a visit through the Visitation Scheduler. Please refer to our Visitation page for more information.
Total Vaccinations
Updated every Friday at 5:00 pm
Total inmate vaccinations to date 25,188
Total Case Numbers
Updated weekdays at 5:00 pm
Cases by Location
Updated weekdays at 5:00 pm
Location
Inmates on-site

active cases

Inmates in hospitals

active cases

Death of COVID-19 positive inmates
Total positive inmates

onsite + hospital + deaths + releases + recovered + transfers in - transfers out

Staff active cases including
employees & contractors
Appalachian Men's CCAP
0
0
0
50
4
Augusta Correctional Center
3
0
5
591
9
Baskerville Correctional Center
34
0
0
322
7
Beaumont Correctional Center
0
0
0
0
1
Bland Correctional Center
3
0
0
200
20
Brunswick CCAP
0
0
0
2
0
Buckingham Correctional Center
73
0
4
763
23
Caroline Correctional Unit
0
0
0
6
3
Central Virginia Correctional Unit #13
0
0
0
118
0
Chesterfield Women's CCAP
9
0
0
17
3
Coffeewood Correctional Center
78
0
1
818
12
Cold Springs CCAP
5
0
0
47
6
Cold Springs Correctional Unit #10
0
0
0
64
2
Deerfield Correctional Center

(includes Deerfield Work Centers)

17
0
19
892
44
Dillwyn Correctional Center
32
0
2
701
1
Fluvanna Correctional Center for Women
101
0
0
903
22
Green Rock Correctional Center
64
0
0
425
15
Greensville Correctional Center

(includes Greensville Work Center)

143
1
2
1472
75
Halifax Correctional Unit
4
0
0
134
4
Harrisonburg Men's CCAP
2
0
0
56
7
Haynesville Correctional Center
162
1
2
673
4
Haynesville Correctional Unit #17
0
0
0
73
0
Indian Creek Correctional Center
45
0
0
312
3
Keen Mountain Correctional Center
50
0
1
350
37
Lawrenceville Correctional Center
77
0
1
250
3
Lunenburg Correctional Center
31
0
1
343
13
Marion Correctional Treatment Center
1
0
2
92
26
Nottoway Correctional Center

(includes Nottoway Work Center)

18
0
2
812
31
Patrick Henry Correctional Unit
32
0
0
98
4
Pocahontas State Correctional Center
54
0
3
303
17
Red Onion State Prison
6
0
0
90
32
River North Correctional Center
103
0
0
275
30
Rustburg Correctional Unit
54
0
0
86
1
St. Brides Correctional Center
59
0
0
653
14
Stafford Men's CCAP
1
0
0
11
4
State Farm Correctional Complex
27
0
10
715
32
Sussex I State Prison
103
0
1
193
13
Sussex II State Prison
48
0
1
389
25
Virginia Correctional Center for Women

(includes State Farm Work Center)

41
0
1
232
10
Wallens Ridge State Prison
3
0
0
147
35
Wise Correctional Unit
0
0
0
24
0
Probation & Parole - Eastern Region
n/a
n/a
n/a
n/a
6
Probation & Parole - Central Region
n/a
n/a
n/a
n/a
8
Probation & Parole - Western Region
n/a
n/a
n/a
n/a
16
Administration & Operations
n/a
n/a
n/a
n/a
3
Early Release
As of July 1, 2021, pursuant to the legislative authority granted to the Director of Corrections through Governor Northam's executive amendments to House Bill 29 and House Bill 30, the following numbers of inmates have been released.
Virginia DOC Facilities 1,376
Institutional Hospitals 4
State Responsible in Local Jails 805
Vaccinations
The majority of VADOC inmates and CCAP probationers have been fully vaccinated against COVID-19. Vaccination percentages change as inmates and CCAP probationers are discharged from correctional facilities and no longer counted among the vaccinated population, and new individuals enter the system.
Vaccinations continue to be available for all inmates and staff who want them.
Testing and Screening
The VADOC is utilizing its COVID-19 Medical Guideline. COVID-19 testing strategies for each facility are formulated in collaboration with state and local health officials as well as VADOC Health Services Administration and Regional Medical staff and are tailored to the needs of the individual facility.
All inmates with signs or symptoms consistent with COVID-19 are referred to a healthcare provider to be evaluated for testing. All close contacts of persons with COVID-19 are identified and tested. A decision to perform broader testing is made in collaboration with Health Services administrative staff, regional medical staff, and the Virginia Department of Health (VDH)
In addition to testing symptomatic inmates, the VADOC is conducting point prevalence testing. Point prevalence surveys involve testing asymptomatic inmates and staff members. VADOC is also conducting wastewater testing on a weekly basis at its correctional facilities. Wastewater testing can provide an early warning in the event of a COVID outbreak.
Consistent with CMS Guidance for Long Term Care Facilities, regular COVID-19 testing is conducted on all staff working in VADOC's infirmaries and assisted living units.
All inmates being released from VADOC facilities as they finish their sentences are screened for COVID-19 on the day of their release.
All persons entering any VADOC correctional property will be screened and have their temperature taken using infrared/temporal artery thermometers (forehead thermometers).
COVID-19 Research Resources
Sanitation and Personal Protective Equipment
The VADOC's extensive Medical Epidemic/Pandemic Sanitation Plan is in place to make certain that all Department facilities ensure accurate sanitation during this pandemic while utilizing appropriate chemicals and approved personal protective equipment.
There is plenty of soap and water at the facilities, and that remains the best way to keep hands clean.
Virginia Correctional Enterprises (VCE) continues to manufacture cleaning supplies approved by the EPA for use in combating the coronavirus, so there is no shortage of either in the facilities.
VCE also continues to manufacture sneeze/cough guard masks for the VADOC and other local and state government entities. All VADOC staff and inmates are issued VCE masks and replacement masks are readily available.
Staff members are required to wear their VCE masks unless wearing another form of Personal Protection Equipment (PPE) mask. The sneeze/cough guard mask is providing an added level of protection but should not be worn in place of PPE in situations where PPE is required.
All inmates are required to wear their VCE masks at all times unless instructed to remove it by a staff member. The sneeze/cough guard mask should not be worn in place of PPE in situations where PPE is required.
Based on CDC advice for healthcare institutions, the VADOC uses PPE in a risk stratification including red, yellow and green zones. Red zones are known COVID-19 areas, yellow zones are quarantined areas or busy areas with undifferentiated patients, and green zones are low traffic areas and places with no known COVID-19 cases, no symptomatic inmates and no inmate mixing.
As of August 19, 2021, the VADOC Emergency Operation Center had distributed more than 6.2 million units of PPE to VADOC facilities and offices.
Facility Staffing
The VADOC continues to plan for every possible contingency. When necessary, staff members are moved between facilities, following COVID precautions, to fill necessary posts.
Staff members testing positive for COVID-19 are to self-quarantine at home for 14 days and may return to work upon meeting criteria for ending home isolation.
Inmate Transportation, Intake, and Management
Jail intakes are tested for COVID-19 upon arrival at a VADOC reception facility and quarantined for 14 days. After the 14-day period, the inmates may be directed from the classification facility to another facility.
The VADOC is restricting the transfer of inmates between VADOC facilities. Appropriate screenings, testing and quarantines are conducted to prevent the spread of COVID-19 from facility to facility.
Inmates releasing from VADOC facilities are given up to a 90-day supply of medicine. Prior to the pandemic, inmates were released with a 30-day supply. In response to the COVID-19 pandemic, we anticipate that our releasing inmates will experience the need for more time to establish care in the community.
All Probation and Parole districts have adjusted their intake process so that all or a portion of the intake process is set up and completed electronically. If electronic intake is not possible, officers are limited to completing one intake at a time in a manner that meets current sanitation and social distancing guidelines, utilizing Personal Protective Equipment.
Press Releases
Additional Resources