Agency News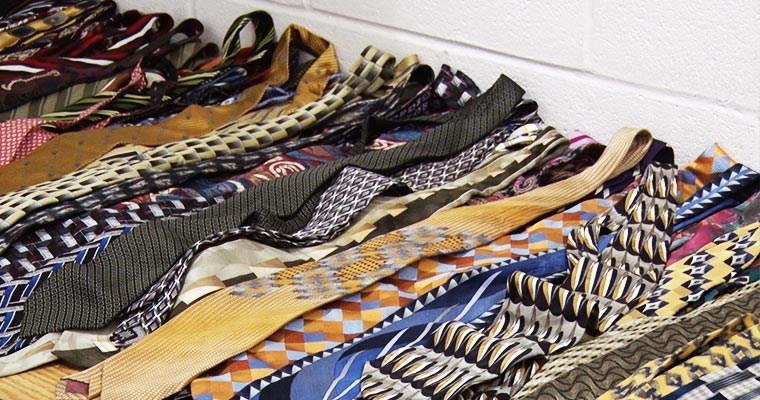 Preparation for Graduation Day Includes Tie Tying Ceremony
September 30, 2019
The Virginia Department of Corrections prohibits offenders from wearing neckties during normal day-to-day operations. For special events such as graduations, however, exceptions to the rule allow graduates to participate in Tie Tying Ceremonies like the one witnessed recently at Green Rock Correctional Center.
During graduation rehearsal, the men selected from hundreds of donated ties. Graduates and staff members already skilled in tying ties eagerly provided instruction and assistance to those not familiar with the various styles of tie knots. At the conclusion of the Tie Tying Ceremony, the graduates proudly wore their neckties, prompting even more excitement as they prepared for their special day.
Whether it is recognizing the completion of a cognitive community program or the earning of a high school diploma or college degree, celebrating the accomplishments of incarcerated men and women is an important part of our mission to reduce recidivism and create lasting public safety.