Agency News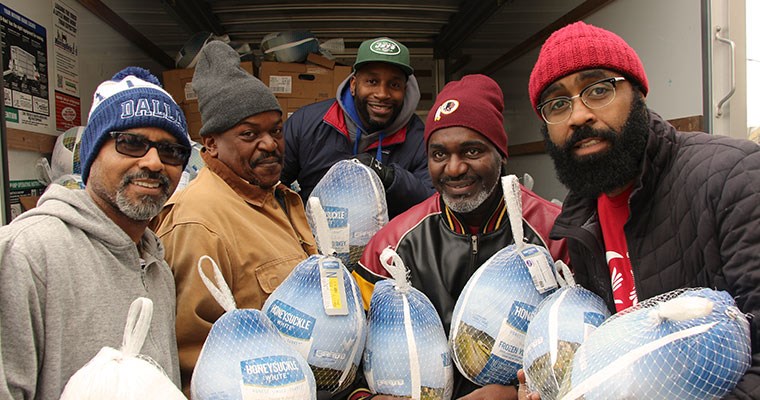 VADOC Volunteers Provide Thanksgiving Meals to Families in Need
December 05, 2019
On the Saturday before Thanksgiving, hundreds lined up in front of the church at 2200 Fairfax Avenue in Richmond. They had come to the Redeemed Assembly of Jesus Christ Church to receive a Thanksgiving dinner – an uncooked turkey with all the trimmings and side dishes.
This is an annual event for its coordinator, VADOC's Atron Thorne, who hoped to top last year's effort and give away dinners to 400 area families.
During a normal business day, Mr. Thorne serves as a VADOC computer security analyst in the Information Technology Unit. Away from work, he serves as the leader of his church's men's outreach efforts. The church group worked with city officials, community groups, and local businesses to locate needy families, gain support, raise money, collect goods, and organize a culminating day-long event held November 23.
Representatives from the city's fire and police departments attended. Others stopped by including State Senator Joe Morrissey, City Councilwoman Reva Trammell, and McGruff the Crime Dog. Various VADOC personnel volunteered, including several staff from headquarters. Detainees from Chesterfield Community Corrections Alternative Program (CCAP), led by Superintendent Tiki Hicks, worked at the event to coordinate the activities.