Agency News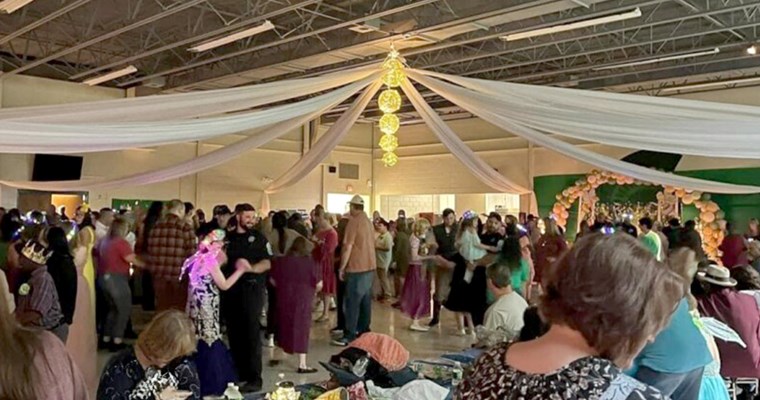 Wallens Ridge Staff Organizes Special Needs Fall Ball
October 04, 2023
Thanks to a large contingent of volunteers from Wallens Ridge State Prison (WRSP), the 2023 Special Needs Fall Ball in Coeburn was a great success.
The annual event caters to special needs guests, who on Saturday night, Sept. 23, enjoyed themselves at Coeburn Middle School. This year's Fall Ball tallied a record-breaking attendance with more than 100 guests. They hailed from the counties of Russell, Scott, Wise, Lee, and Dickenson.
Dancers reveled in "The Enchanted Fairy Garden" on a night of formal dress, sparkling lights, and glamour. Organizers have long said the experience, while fun and memorable, provides an important opportunity for attendees to participate in social events.
"At the Virginia Department of Corrections, what we do matters, whether that is in our facilities and probation and parole offices, or out in the communities we serve," said VADOC Director Chadwick Dotson. "With this event, Wallens Ridge staff members are demonstrating just another example of their positive impact on southwest Virginia. I thank each of them for their dedication."
About 30 WRSP staff helped during the actual dance and ensured that decorations, food, parking, clean-up and especially the dancing went well on the big night. Other WRSP staff helped during the week and donated a total of approximately $4,000.
"This was a wonderful outpouring of goodwill from our staff to a very special population," said Warden Jeffery Artrip. "This is only one example of how our Wallens Ridge family has a positive impact in the community, and this goes well beyond the critically important job they do every day," Warden Artrip added.
The first Fall Ball was held in 2014. WRSP staff have sponsored the event since 2018.